Ferienwohnung Pollner
Emmy Pollner
Kirchgasse 4
82497 Unterammergau
Telefon: +49 (0) 8822-6423
Email:
post@fewo-pollner.de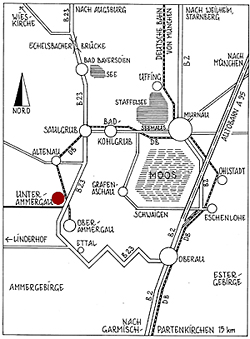 Responsible
Emmy Pollner
Kirchgasse 4
82497 Unterammergau
Telefon: 08822-6423
Email:
post@fewo-pollner.de
Legal note
This website was carefully compiled and is updated if necessary. No responsibility or guarantee is accepted for its updated status, accuracy and for the completeness of its contents. The same is valid for websites which are linked. We do not take any responsibility for those websites and their contents.


Design, programming, photography, support
FGENTUR - Agency for new media
www.FGENTUR.de